The TRANAC Project
Worldwide, only half of 3–6-year-olds have access to pre-primary education, and in low-income countries, just one in five children have access to preschool. In low- and middle-income countries across the world, 250 million children under 5 are at risk of not reaching their developmental potential because of poverty and stunting, and in Africa alone, one third of children are stunted. Youth literacy rates remain low in several countries, especially in Sub-Saharan Africa, which suggests problems with low access to schooling, early school leaving and poor education quality.
While most Southern African countries have ECDE policies, their full realisation is limited due to poor financing, a lack of leadership at high levels, inadequately trained teachers, and non-domain-based curricula.
Therefore, the Zimbabwe Network for Early Childhood Development (ZINECDA) has initiated the TRANAC project, together with Early Childhood Development Coalition (ECDCM) and Network for Early Childhood Development Lesotho (NECDOL). TRANAC is set in place to improve early childhood education, and legislations, policies, strategies, and services related to ECDE in Southern Africa.
To achieve this goal, the project will enhance and establish national and transnational ECDE networks that can effectively influence and hold governments and Southern African regional bodies accountable and transparent in ECDE legislation, policies, and strategies. It will also ensure that governments, legislators, decision- and policy makers in Southern Africa are capacitated to fulfil their responsibilities. Capacity building, accountability and transparency efforts are proposed to enable governments, national and regional bodies to develop, adopt, and implement comprehensive and inclusive ECDE legislative instruments, policies, and systems.
In this phase of the project, the consortium will consist of three ECDE coalitions in Zimbabwe, Lesotho, Malawi from the previous project phase, as well as add three coalitions from Mozambique, Eswatini and Zambia to the collaboration, thus covering a total of six countries. Additional national CSO coalitions from Botswana, Namibia and South Africa will co-opt and participate in activities of the project, through information sharing and knowledge generation.
The main activities will consist of learning collaboration, reflective and adaptive management planning, policy influencing research, media campaigns, policy forums, and convening other forums.
Zimbabwe Network of Early Childhood Development Actors (ZINECDA):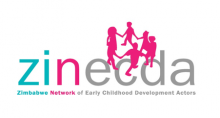 ZINECDA.png
ZINECDA will be the lead organisation in the project implementation. It is a membership-based organisation with the purpose of realising the rights of every child, from conception to eight years, the period known as Early Childhood Development (ECD).
The current membership of ZINECDA consist of both non-state and state actors, community- and faith-based organisations, NGOs, ECD centres, research and academic organisations and private sector actors working to enhance early childhood development in Zimbabwe.
Taking the leading role in the TRANAC project, ZINECDA will be influencing ECDE legislation, policy, guidelines, and procedures that concern the rights and development of children through direct participation using rights-based approaches including evidence-based advocacy, research, capacity building and networking with major focus on  Sustainable Development Goal 4.2.
The Network for Early Childhood Development (NECDoL)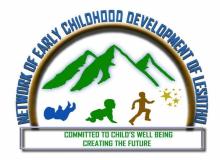 NECDoL.jpg
NECDoL in Lesotho, is a non-profit voluntary association of individuals, organisations and institutions who together are pursuing the overall well-being of young children. The network's vision is that every child in Lesotho from 0 to 5 years old shall have equitable access to well-coordinated quality integrated early childhood services by 2030.
NECDoL will organise national activities, building up to transnational activities, through community mobilisation. This will be coordinated by regional coordinators and national teacher trainers based in the 10 districts of Lesotho, and lead to national and transnational advocacy. High-level advocacy will target parliamentarians, and this will be supported by effective use of the media to gain the support of the masses in proposed changes. NECDOL will also collaborate at the transnational level through organising advocacy events and information sharing.
The Early Childhood Development Coalition (ECDC) Malawi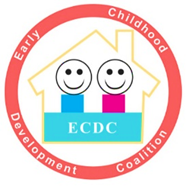 ECD.png
ECDC Malawi is a coalition of civil society organisations, faith-based organisations, community-based organisations, institutions and interested professionals providing ECD services and implementing ECD interventions. The organisation has a network of over 96 members.
ECDC Malawi continues to advocate for ECDE at national level contributing to the transnational agenda. ECDC has strong competencies in advocacy, research, capacity building, resource mobilisation, monitoring and evaluation, collaboration, and partnership for national development.
A previous phase of the project was implemented between January 2021 – September 2023. The current project is part of the EOL extension phase of 2024-2026. Read more about the first phase of the project here.