Main image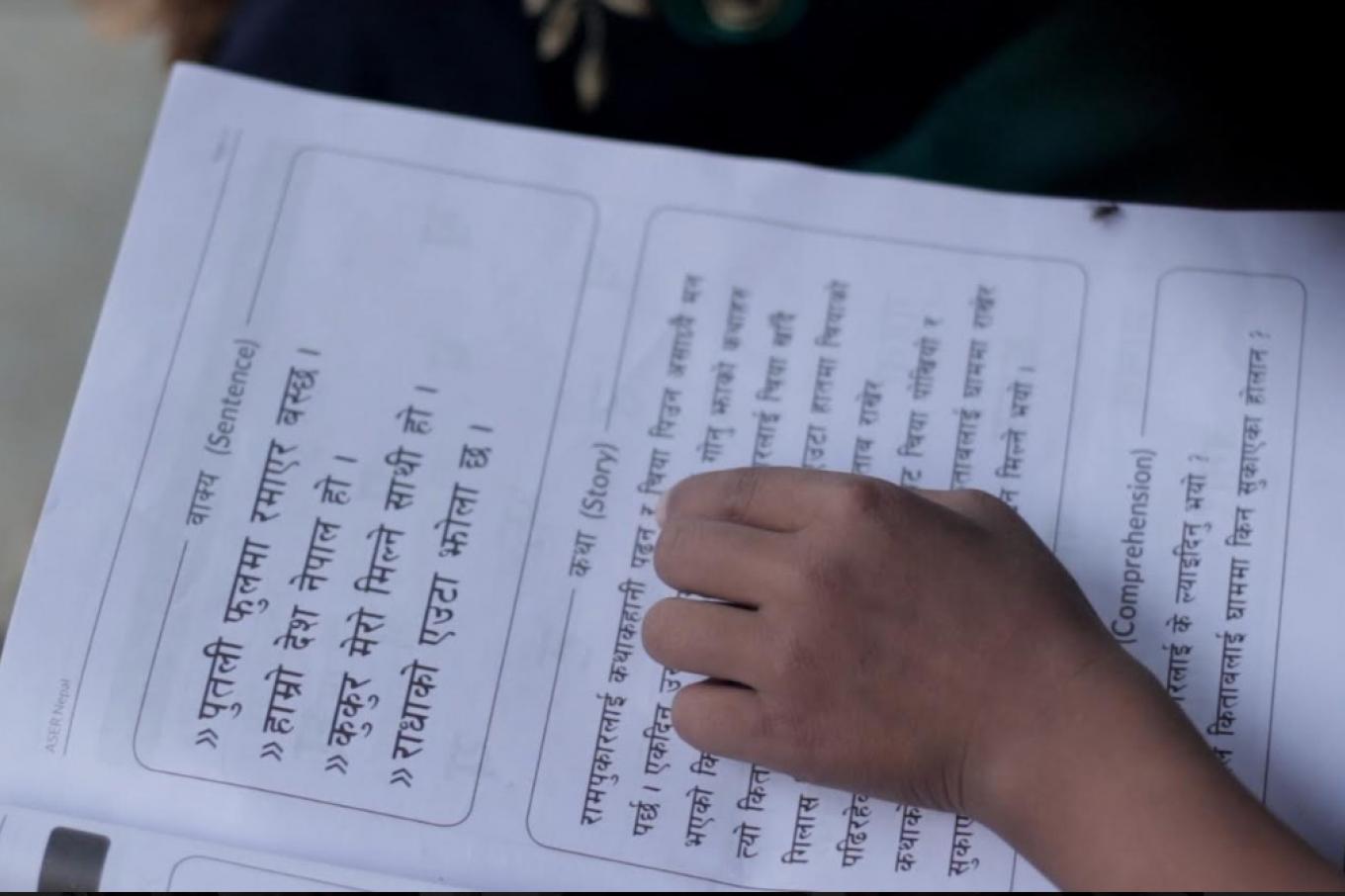 Using Citizen-Led Assessment to Create Change
Over half of all children complete school without foundational levels of learning; with the largest share in South Asia.
This crisis, a consequence of education authorities and actors focusing on inputs over outputs or outcomes, leads to a chasm between investments and their impact. This, in turn, illustrates a misallocation of resources and mismanagement of programmes that aggravates the marginalisation of children and communities.
The South Asian Assessment Alliance was created to change this.
Assessment is a powerful political tool: if people are able to measure what affects their lives, they are able to represent themselves, and reach across communities, countries and continents to identify, communicate, create constituencies and catalyse change.
The South Asian Assessment Alliance advocates for citizen-led assessments that are simple, scalable and sustainable to assess whether children are in school and achieving functional learning levels. A citizen-led approach allows for assessment in under-reached, under-resourced areas, and assures assessments can be accessed and analysed at all levels. These assessments contribute to a creation of common language on learning – that galvanises children, communities and civil society organisations to claim their right to learning.
The South Asian Assessment Alliance comprises a close collaboration between Street Child and a network of national organisations including IID (Bangladesh), Ashoka (Myanmar) and ASER (Nepal) – with specialist support from the Pratham Education Foundation. The Alliance provides a powerful platform to advance approaches with proven potential and advocate for their adoption across the region.
In 2019, Street Child in partnership with the Pratham Education Foundation worked with ASER Nepal and Aasaman Nepal to produce a provincial-level report on learning levels in Nepal and to lay the foundations for an enlarged alliance.
Read our report here.
The Alliance convenes and collaborates with local communities and civil society organisations and strengthens their capacities to conduct citizen-led assessments and to access, analyse and actively use assessments to: advocate, catalyse action, and create an innovative, inclusive accountability apparatus to track towards transnational targets for learning. Our activities in Bangladesh, Myanmar and Nepal aspire to ignite influence and impact across the region – through stronger linkages with local education authorities and actors across South Asia.
Together, we aim to close the gap between investments and impact on learning levels for children and communities across South Asia.
We look forward to working with the Education Out Loud Family, and to learning and leveraging from the commitment, creativity and contributions of all grantees!
The South Asian Assessment Alliance would love to connect and can be contacted via our coordinator, Ramya Madhavan.