Story of change: "Enrolment has doubled. Now we must ensure that they thrive in school."
05.01.2022
Children with disabilities are finally starting to reap the rewards of civil society's year long quest for visibility and the introduction of inclusive education in Mongolia.
"The Mongolian Government counts the heads of cattle every year. But they do not count children with disabilities. The government does not have data on our children, they don't talk about education of our children. Hence, our children reach adult life without any educational opportunity to live a life in dignity," said Mrs. Selenge Sambuu at a UN commissioners meeting back in 2015.
Mrs. Selenge is member of the Mongolian Association of Parents with differently abled children. She is also herself a mother of a child with a disability that has been left without access to education due to years of ignorance, indifference, and neglect from those in power.
Disability in Mongolia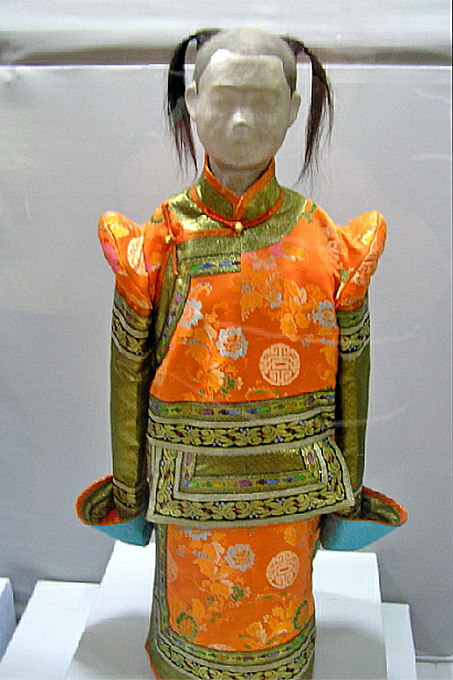 Children have always been valued and treasured in Mongolian society. The harsh living conditions among the largely nomadic people have historically caused high mortality rates among children and caused the societies to center highly around catering to children's needs.
Particularly vulnerable children like those with disabilities were often given extra attention and protection.
The national museum in capital Ulan-Baatar displays a distinct clothing for "the dearest child" – a clothing that was believed to protect the child but also to let everybody know that this child was extra treasured because of his or her vulnerability.
In Mongolia, 97 percent of children are enrolled in school and around half of them continue to secondary school. But for children with disability the majority was denied their right to an education.
As part of the All4Education network, an EOL partner since 2019, Mrs. Selenge and thousands of other activists have laid years of work in advocating and campaigning for disabled children to be accepted and included in Mongolian society – particularly in the educational system.
Where were the disabled children?
Before 2015, official figures showed a total of 97 percent of children enrolled in schools in Mongolia. But there was seldom a child with a disability to be found in the classrooms. For years, this group of children had neither been counted nor considered by the public system in Mongolia.
Estimates suggest that at least around 60 percent of children with a disability were permanently out of school. But 2019 brought a change as the Minister of Education adopted "Regulation on inclusion of children with disabilities in regular schools." It guarantees, among other things, a zero rejection policy, early identification and intervention, improved infrastructure adjustments, appropriate teaching methodologies and guidelines for school principals, salary incentives and support for teachers, related budget for inclusive education for students with disabilities.
"Civil society, not least parent's associations, was an engine to this change process. They mobilised the parents and the local communities to fight for the rights of these children, while others gathered and distributed all the data that had been lacking for the decisionmakers to acknowledge the problem. And others again suggested the solutions. All4Education was here underneath it all, tying the knots together," says Tungalag Dondogdulam, national coordinator in All4Education.
The number of children doubled
Almost overnight the new law caused a drop in the number of out-of-school children and the headcount – which is being done systematically now – data from 2021 shows that more than 80 percent of disabled children are now in school. Almost twice the share compared to the estimates from five years ago.
"It makes a huge difference, that they are now welcomed in the local school where most are able to commute. The change in atmosphere also means a lot for the parents who now feel both the right and the obligation to school their children," says Tungalag Dondogdulam.
Previously, civil society pressure had led the government to adopt a law on the protection of the rights of people with disabilities, stating among other things their right to education. This laid the foundation for further advocacy and was particularly important because it made parents all over the country aware that they could and should demand quality education for their children.
Among other things, the parents and the All4Education coalition questioned the practice of excluding disabled children from the regular schools, referring them to special schools based on each of their disabilities. This strategy stigmatized the children and divided them into groups based on their disability rather than their needs and resources.
Also, as the government didn't survey the number of children or their needs, offers were not made to measure.
"To give an example, there is still only one school for deaf children in the entire country. Teaching in the school are teachers whereof many don't even know sign language but depend on the kids to read lips. It is well known that the quality in this and other special schools is very low," says Mrs. Delgermaa Natsagdorj.
"Someday I will be dead, and my children will be on their own"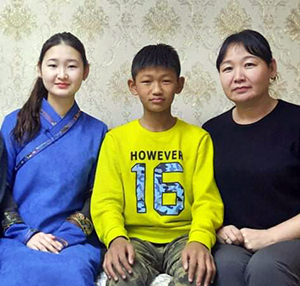 She is the parent of a 22-year-old girl and a son now in grade 8. Both children are deaf and were for years subject to education of poor quality. Luckily for them, they live in Ulan Baatar, close to the school for deaf children and have a mother who is well-educated and has been able to dedicate her time to help them develop despite their handicap since early childhood.
"The law states that disabled children have rights, but parents have to invest a lot to secure help and support to learn, to study and not least to be employed in society," says Delgermaa Natsagdorj who is an active member of the Mongolian Association of Parents with Deaf children.
At times she has felt the society norms of shame and repulsion towards children with disabilities and been tempted to keep her children away from the public eye. She has also herself felt a hint of shame and wished that her kids would hide their handicap to not attract the curiosity and attention from strangers. But with time she overcame those impulses and decided that rather than hiding children from a presumptuous and uncaring society she would work to shape society to accept the children.
"Someday I will be dead, and my children will be on their own. I must give them a chance to live a dignified life. For this they need education, they need a job, they need to be part of the community," says Delgermaa Natsagdorj.
Though her children were already in school, the new law has also affected her family. Since starting university her daughter has felt the consequences of the low-quality schooling she has previously received, so the family decided to move the younger son from the special school for deaf students to the normal school.
"The academic quality is far better on the normal schools, and also I really want him to have friends and be around people who are not deaf," Delgermaa Natsagdorj explains. "But I have cried when watching him struggle to follow the class, to make friends. It has been anything but easy," she adds explaining how she has had to serve as sign language translator to help him in class, support him in building a social life and comfort him on the days when he was on the verge of giving up.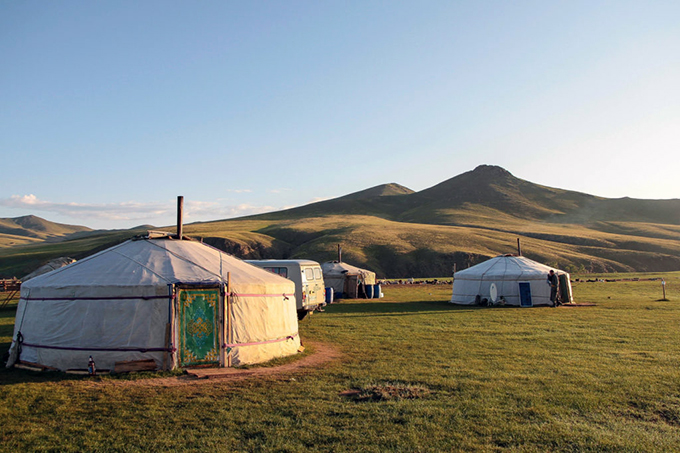 Tungalag Dondogdualam admits that inclusion is not an easy thing - especially when society is not accustomed to embracing children that have special needs and when the legal framework is not followed by resources, training, tools, or the assistive devices that some of the disabled children need to move around and follow class.
"So that is what we are pushing for now and were we are really benefitting from the support from EOL. We are building the capacity of all our partners that are working locally to equip the schools to cater for these new students. And nationally we are advocating to adjust budgets and teachers' education among other things to successfully implement the inclusion policy," says Tungalag Dondogdulam.
"It is a big change to now see all these children enrolled in school. Next step is to make sure that they thrive and receive the quality education they are entitled to."