Inclusion in the National Education Coalition in Cabo Verde - an example to follow
21.12.2022
The Cabo Verdean National Education Coalition RNCEPT-CV—has achieved what many preach but few practice:
It has made the coalition more inclusive for one of the most marginalized groups in Cabo Verde, people with disabilities and their representative organizations—even in its governance structure. Its current president, Dr. Marciano Monteiro, is visually impaired and represents the Association of the Visually Impaired of Cabo Verde (ADEVIC) in the coalition. Dr. Monteiro is a doctor in pedagogy.
Leaving No One Behind
One of the expected outcomes of the Education Out Loud program is that national education coalitions become more inclusive, particularly for marginalized and local groups. It is considered important to have inclusive Education Coalitions to advocate for the Leaving No-One Behind principle of the Sustainable Development Goal and for example for SDG target 4.5 that says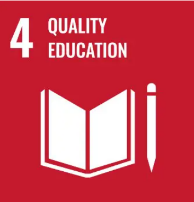 "By 2030, eliminate gender disparities in education and ensure equal access to all levels of education and vocational training for the vulnerable, including persons with disabilities, indigenous peoples and children in vulnerable situations."
RNCEPT-CV has made important efforts in that direction. That was seen in practice during a recent visit to RNCEPT-CV by the Regional Programme Manager for Education Out Loud in West and Central Africa.
Indeed, of the coalition's 16 network member organizations, three represent different categories of disabled people, and the coalition has member representatives who are experts in special education. This represents an immense strength for the coalition and has made RNCEPT-CV recognized by stakeholders and authorities as the "go-to" organization when it comes to inclusive education.
RNCEPT-CV gradually realized that being an inclusive national education coalition has encouraged authorities, journalists and public stakeholders, as well as schools and educational institutions, to improve their own practices and to consider all aspects of inclusion, such as accessible infrastructure, education material, education budgeting and financing, curriculum design, pedagogic methodologies and teacher training. Children, young people and adults with disabilities can see themselves in the people who represent the coalition, and it further constitutes an incentive for them to achieve an education and to aim for important positions in society, regardless of the various challenges they may face. Other children, parents and communities see that having a disability does not mean that education or jobs are out of reach.
"RNCEPT-CV is an inclusive organization because its membership comprises organizations from all areas of Cabo Verdean civil society, working towards inclusive education for all without leaving anyone behind regardless of their physical condition, race, color, religion, sex or ethnicity,"

—Abraão Borges, national coordinator, RNCEPT-CV
Inclusiveness in sports, arts, and music
Representatives of ADEVIC, the Cabo Verdean Association of the Deaf (ACS) and the umbrella organization of disabled people's organizations in Cabo Verde do not only talk about inclusive education while working for the coalition. Like any other coalition member, they voice their views on many aspects of education in Cabo Verde—for example, the ambition to have 100% of children in early childhood education and development.
The Cabo Verdean National Education Coalition also comprises member organizations that work with art, culture, disadvantaged children, youth and sport, representing an extremely important part of the Cabo Verdean culture and spirit.
Being role models in society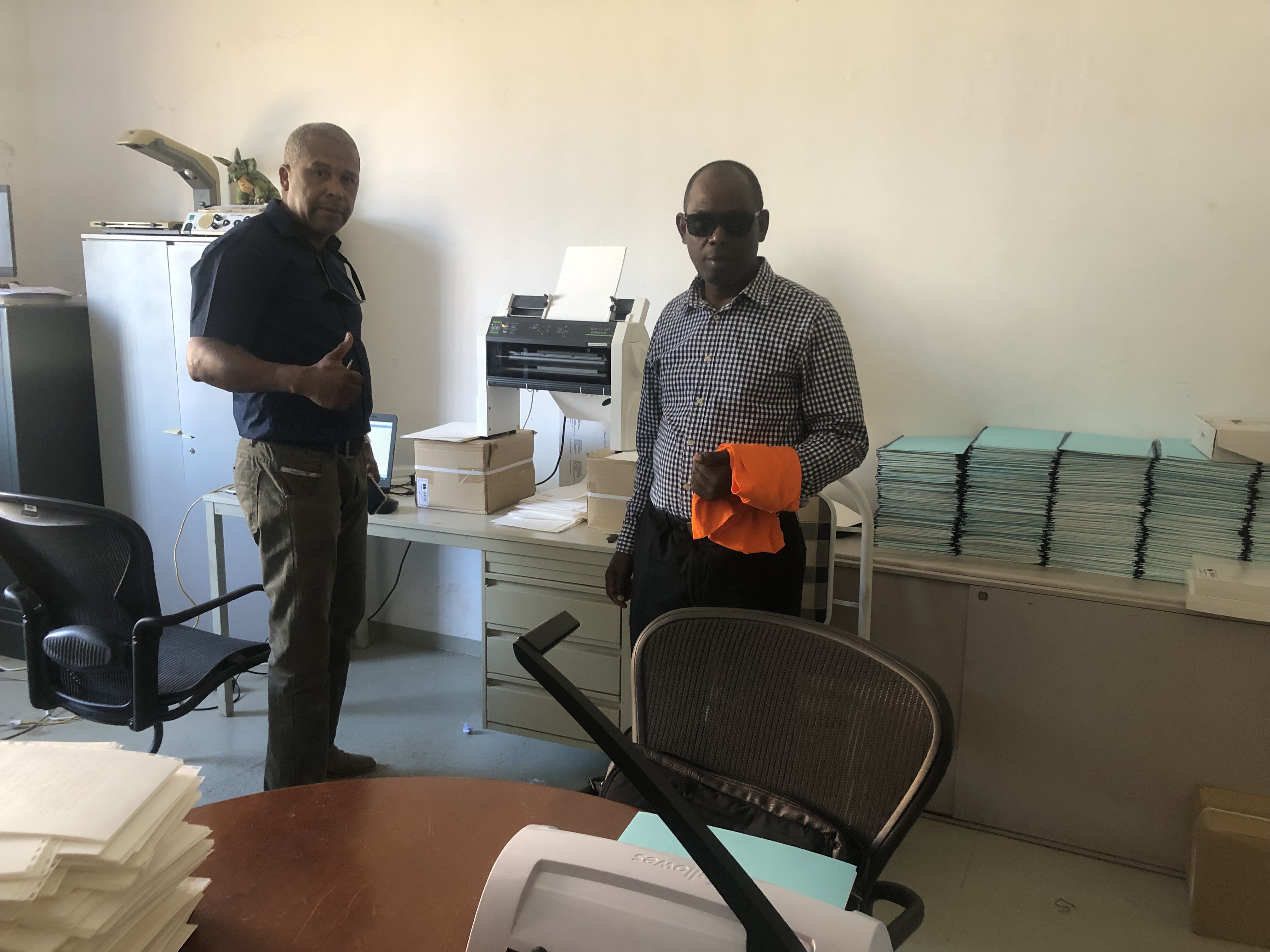 RNCEPT-CV was created as an inclusive network, modeled on ADEVIC, the teachers' unions and the Association of Disabled Persons of Cabo Verde, with the support of UNESCO. In the coalition's first constituent assembly, the members elected a blind person to their president, Dr. Manuel Júlio, who was also at the time the president of ADEVIC Cabo Verde. Several changes occurred in the coalition, with inclusion at its core. One of the most important lessons learned is that when organizations and networks walk the walk, and talk the talk, then the coalition's effects go far beyond the coalition itself.
"We become role models and both stakeholders, and our own members become aware of the needs to become more inclusive and for our education system to become more inclusive. In RNCEPT-CV, I am not seen as disabled,"

 —Dr. Marciano Monteiro, president, RNCEPT-CV
The coalition still aims to improve and make its network even more inclusive for people living with disabilities, following best practices such as ensuring that important documents and brochures are printed in Braille and that sign language is a constant part of any meeting or public event. RNCEPT-CV has included and has been working with member organizations that represent and work with immigrant groups and communities in Cabo Verde. This will help RNCEPT-CV become more active in defending the rights of immigrant people and their inclusion in the school environment. The coalition is currently conducting a campaign among civil society organizations in all the islands of Cabo Verde to increase the number and diversity of civil society organizations in the coalition.
Some results of being a more inclusive national education coalition
Increased accountability toward ALL members of the Cabo Verdean National Education Coalition. The General Assemblies always contribute to RNCEPT-CV's greater credibility and allow the coalition to take stock of its activities in front of its entire membership. This allows greater accountability of the coalition toward its constituency.
Awareness-raising campaigns not only strengthen RNCEPT-CV, but often make the government itself change public policy in favor of those who need it the most.
People with disabilities in Cabo Verde have started to study from preschool to higher education and vocational schools without paying any fees. Paradigms shifted regarding the concept of inclusion in the school environment and in society itself because of the influencing and the personalities making up the coalition's governance structure.
Through the successive advocacy efforts carried out—and always having people with disabilities in their governance bodies—the Municipal Councils changed the paradigm when authorizing public construction permits, now taking the issue of accessibility into account. 
Education Out Loud supports RNCEPT-CV to:
Engage nongovernmental organizations, community-based associations and civil society partners in the monitoring and evaluation of the investment in education program, foreseen in the state education budget in Cabo Verde.
Through advocacy and actions by the coalition, increase school attendance rates of the most vulnerable groups—disadvantaged children, youth, people with disabilities—on the Cabo Verdean islands most affected by the COVID-19 pandemic.
Influence education policies to improve the conditions of educational infrastructure to guarantee the inclusion of children with disabilities at all educational levels.