Annual report out now
15.06.2020
Main image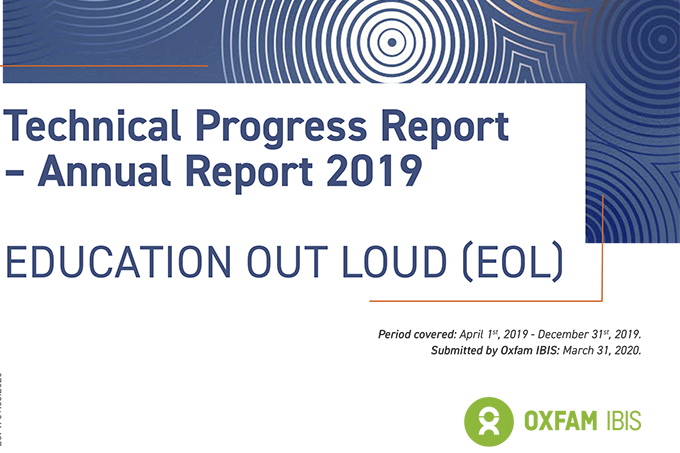 Education Out Loud (EOL) was established in April 2019 located with the grant agent Oxfam IBIS and with regional management units operating out of Oxfam offices in Ghana, Mexico, Nepal, and Uganda.
Every six months a Technical Progress Report is submitted to GPE. The first report covers all of the active months last year April – December 2019.
It presents work regarding initial systems set up, launch of the first calls, progress in regard to EOL results framework as well as plans for 2020; the report was submitted to GPE in April 2020.